Over the past 10 years David has performed in 50 countries at weddings, private parties, 5 star resorts and corporate events.
As a full time events and wedding singer based in London, David has traveled across the UK and all over the world for his performances. Given his caliber with holding long-term residencies at London's top hotels including The Dorchester Hotel, The Rosewood Hotel and 45 Park Lane—David needed a brand uplift with an innovative digital presence to show off his personality.
The Brief
David asked me to re-design and develop his digital presence. After outlining his goals, we crafted a brand that reflected his personality and talent. I started with his initials and built a strong and memorable brand around it to use on his website and across all his platforms. Brand consistency was key to showing off his professional experience and expertise.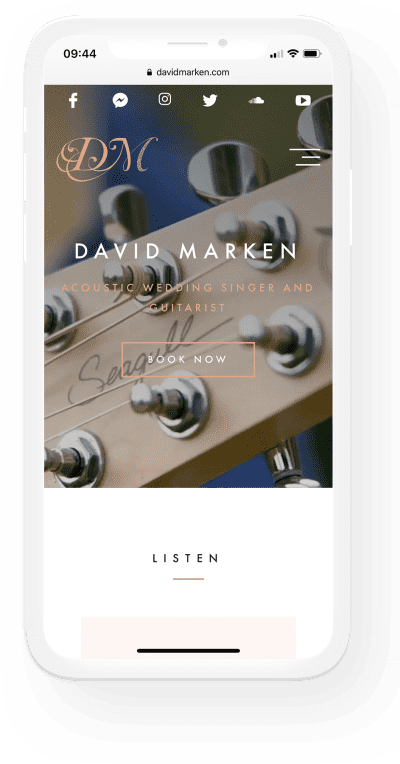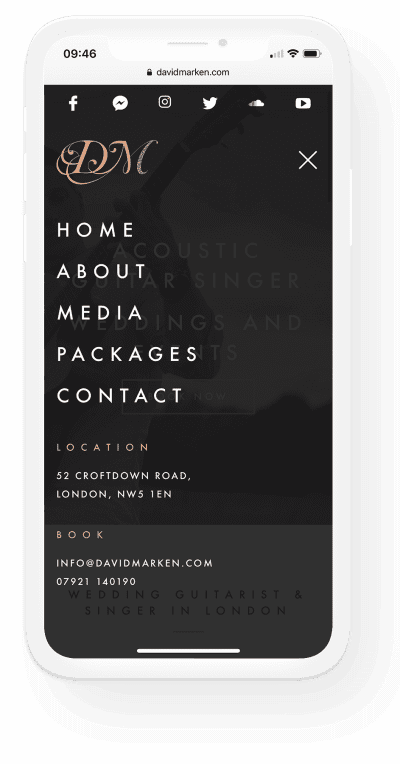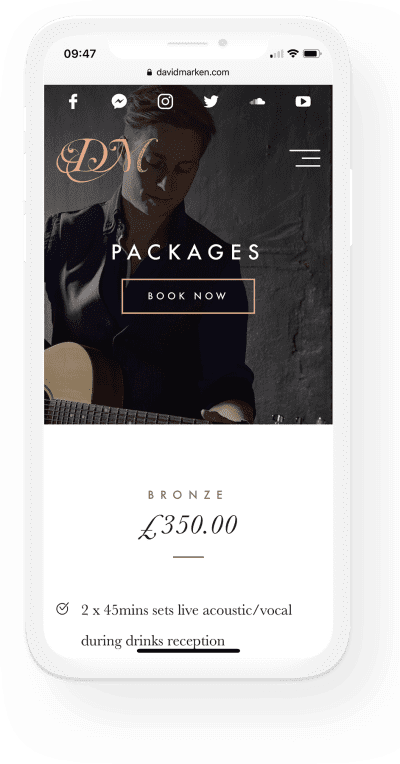 The Outcome
I wanted the brand to exude luxury, elegance and romance and so I focused the branding around his initials. The cursive-style lifts the brand to a level of sophistication whilst being clear to identify and read. Personable, accessible and memorable are the words I kept in mind when I created David's website. His music was integrated into the experience, so users are immediately captivated and see the type of music he plays and packages he offers.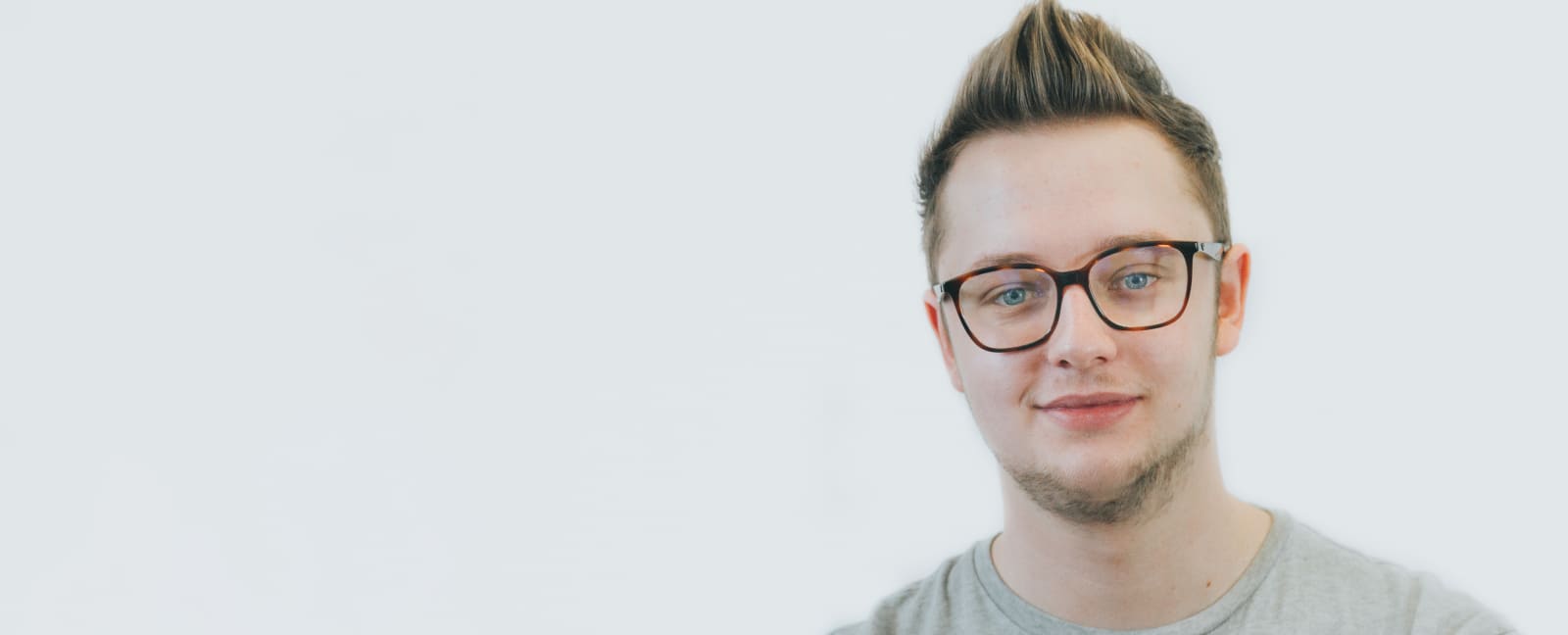 Enquire
Let's get started.
I currently have availability to take on your project. Contact me today and let's get started!
Get Started