Hey, I'm Ryan!
Freelance web designer, developer &
front-end

engineer.

A 26-year old freelance web designer & front-end engineer. I'm also a Manchester United supporter, darts champion, Disney megafan and all-round nice chap. |

View my work
Working as a freelance web designer with clients across the UK for over 9 years.
Experienced & Reliable
Web Design Freelancer.
Contact me
To summarise, a freelance web designer is an individual who builds websites for businesses, without the overheads and cost of a large agency. You work with me directly, from start to finish.
Hey, I'm Ryan 👋🏻
About Me
I'm a 25 year old web designer and developer with a freakish obsession with the web. I'm also a huge Man Utd supporter, Hereford FC fan and Disney geek.
More about me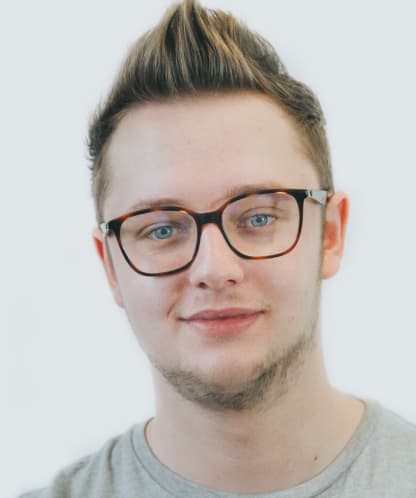 Latest Posts
28th April 2021

Adapting to the 11ty Workflow

Switching from Perch to a Jamstack setup with 11ty, Netlify and Netlify CMS.

Read Post

10th March 2021

Mental Health as a Freelancer

COVID-19 has changed us all in many ways. I wanted to write about what I've learnt and how I cope with the demands of being a freelance web designer.

Read Post

27th January 2021

What is Jamstack?

I've been exploring Jamstack for over a year now, and wanted to share why I use it and how you can get started. Learn about the benefits and best practices of Jamstack.

Read Post
Frequently Asked Questions.
Why use a freelance web designer?

A freelance web designer can offer great value for money in comparison to an agency, whilst offering top quality websites and a more personal service.
What locations do you cover?

I have spent years working remotely with businesses of all shapes and sizes. I've worked with clients based in London, Manchester, Glasgow, Essex, Oxford, Hereford, Gloucester and probably a city near you.
How much do freelance web designers charge?

Freelance web designers rates can vary depending on many factors, from experience to efficiency. Generally in the UK you'd be looking at minimum £40 an hour for a quality freelancer.
How long does a website take to build from a freelance web designer?

On average, a website project can take anywhere from a couple of days to a couple of months, depending on size.
How can I become a freelance web designer?

I get a lot of website traffic from young designers looking to become a freelance web designer. My advice would be to gain industry experience within an agency and get that vital client experience, even if it's just for a short term contract. The business side of things is just as important as your skill-set for long term success!
What's the difference between a freelance web designer and freelance web developer?

A web designer designs how things look and feel, usually in a canvas like Figma or Sketch. A front-end developer then brings this to life in the browser layering on interaction and user experience. I have years of experience and knowledge in both areas, so I can become a great asset to businesses looking to bridge that gap between design and development.