Freelance Web Design
Designing mobile-first delivers a modern, fast and easy-to-use front-end design through research, planning and architecture.
Find Out More ↓
Freelance Web Designer
Experienced & Trusted
I lead front-end development for companies and agencies, delivering web design in London and nationwide. I provide solutions that work for all clients, including site architecture & research, UI/UX design in popular design software such as Figma/Sketch, complete interactive prototype solutions and even design systems in HTML, CSS and Javascript.
Contact me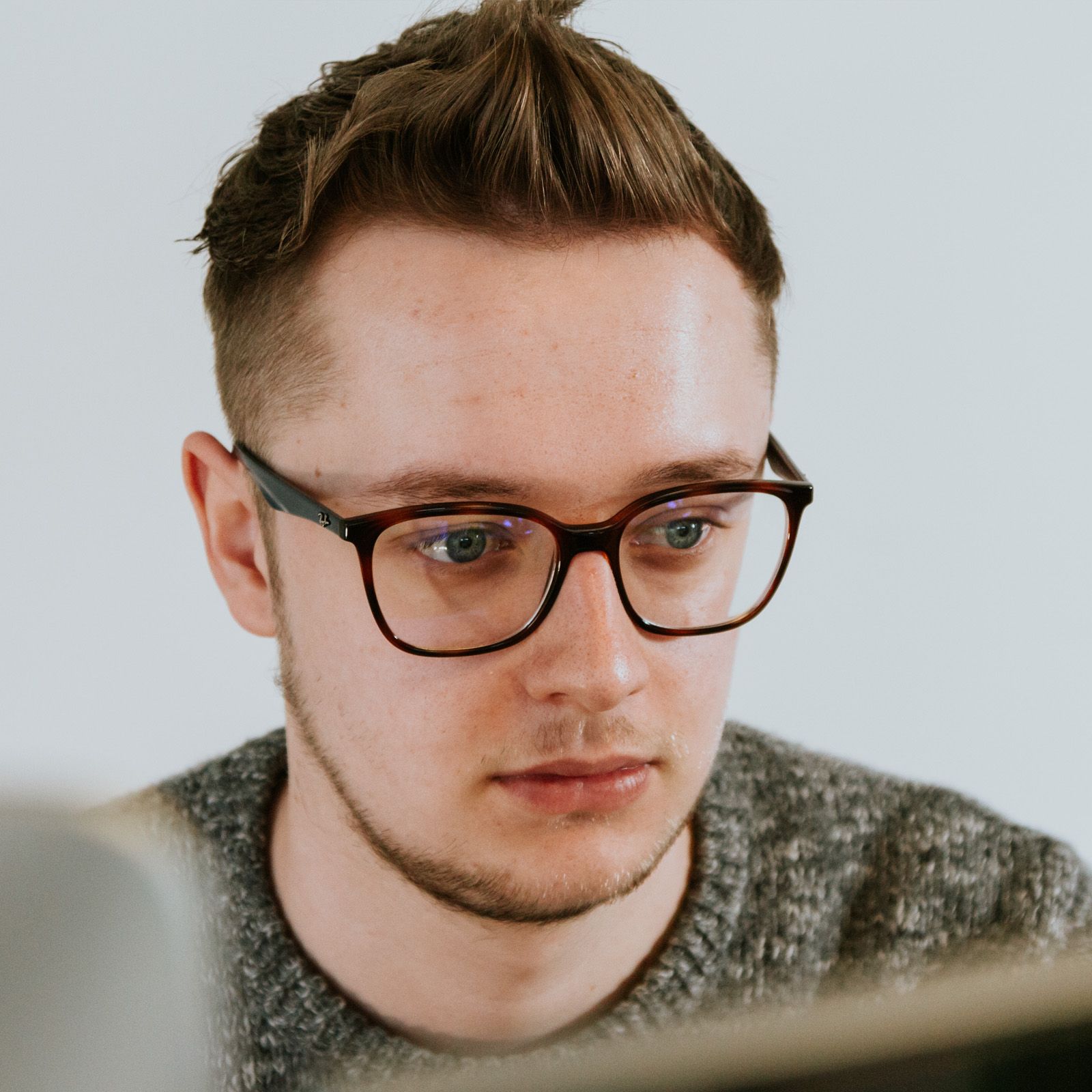 Freelance Web Designer in London
As a freelance web designer in London, I focus on the details of design that make the difference. I believe in good typography, scale, hierarchy and fluid design that works beautifully across devices without sacrificing usability or performance.
Experienced Freelance Web Designer
I have experience working on many projects, from one-page websites to large-design systems. I've worked as a freelancer for small companies and larger SMEs. I offer a service that's been refined over the years to become efficient and high-quality and guarantees delivery on time and within budget.
Mobile-First Web Design
With mobile often dominating user statistics, websites have to work as well on mobiles as on desktops. When working with me, you'll get a process that focuses on mobile design from the core to ensure good usability, performance and practice to deliver the highest quality user experiences.
Fluid Web Design
The web is a fluid canvas. We use devices such as iPhones, Android, iPads and large-size desktop screens. We often design within software such as Figma or Sketch, but these provide a static width canvas, opposite to the web's nature. Of course, designs can often have several breakpoints with previews, but there are so many different device sizes and scales that the design needs to become 'fluid'.
I have years of experience as a freelance web designer delivering fluid designs that work beautifully across devices, so you're in safe hands!
Full-Stack Service
I can offer a wide range of services across the web design spectrum. I have years of experience working in both design and development, which gives me the knowledge to understand the context behind the design, ensuring sound web principles are adhered to, and designing with performance, accessibility and usability in mind.
I tailor all my services to my client's needs, so if you're looking for a high-quality fluid design system, I can deliver this. I can offer everything you need if you're looking for a design and development service. You have to deal with one person - me!
Why work with me?
10 Reasons to Work with Me
I have a portfolio that speaks for itself, working with clients such as Reed, NHS and UKSCA
I have over 12 years of experience
I focus on accessbility, usability and fluid design
I custom build every website from the ground up, tailored to you
I don't use themes, templates or anything that'll compromise quality
I use modern coding practices to deliver the highest quality websites for all devices
I have a well-rounded skillset, from design and development to SEO and digital marketing
I have experience with all types of clients, from startups to large organisations
I'm a friendly chap with a passion for delivering products I'm proud of
Web Design Projects
Recent Web Design Work
Website Design & Development

A bold website design for a brand new security company.

Website Design & Development

Curating a website that showcases the beautiful Herefordshire countryside.
Enquire
☎
Let's get started.
I currently have availability to take on your project. Contact me today, and let's get started!